Charming Comfort
Comfort with charm - this is exactly what the rooms of the Hotel Krone in the stylish Munich Westend offer directly on the Theresienwiese. Do not just experience a city break, but indulge in a stay in a quaint Art Nouveau villa with 30 exclusive guest rooms, none is like the other. The rooms are as individual as our guests, underlined by artists, designers and students of the Academy of Fine Arts. In addition to the individual furnishing, our rooms offer you this comfort as standard: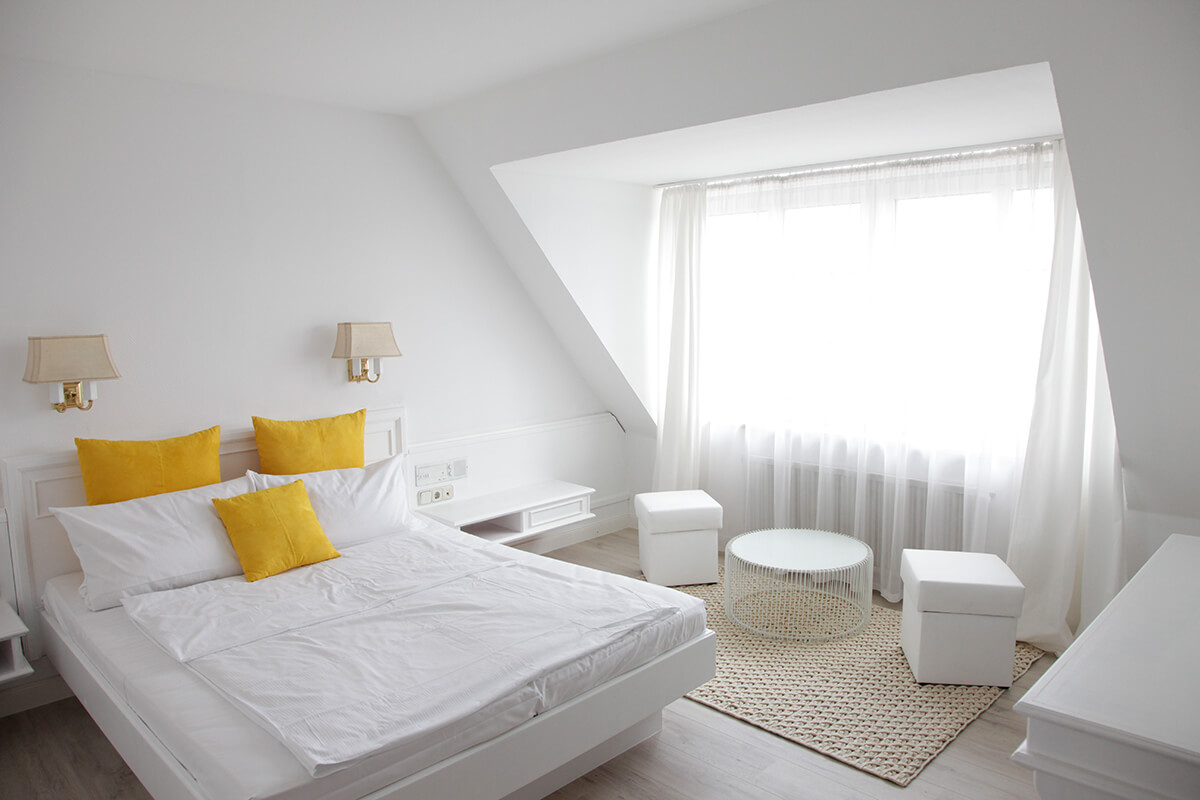 Area: approx. 18 sqm
42 inch flat screen TV
In-room safe
Spacious wardrobe
Shower tray
Hair dryer
In addition, the comfortable double rooms are cleaned daily and linen and towels are changed every two days. Although the Hotel Krone is centrally located right next to the Theresienwiese, the rooms are praised by our guests for the silence and tranquility.
The Charming Comfort double rooms are versatile and designed with great attention to detail. This shows, for example, the Cloud Room with its quiet location to the courtyard. On the ceiling the room surprises with a warm, cuddly cloudy realm. Lying in the white, soft down and looking up to the ceiling, our guests can feel like in heaven on earth.
The Palm tree Room offers a view over the Theresienwiese and in the stylish and, above all, comfortable armchairs in front of the windows, it is easy to relax in the bright and light-flooded room.
Dark floor, subtle gray walls and red accents decorate our Asian Room with sofa bed which leads the guest to the Far East. Again, many small details have been integrated so that you can always discover something new and feel comfortable and at home.