Hotel rooms
Tailored and individual, young and trendy, temporary and comfortable - a hotspot with feel-good factor! The Hotel Krone in Munich's Westend, directly on the Theresienwiese, with all its 30 double rooms, is the perfect place to feel good, relax and recharge your batteries.
Our rooms have custom floor plans and designs, with flat-screen TVs, work desks, bathrooms with tubs, and free high-speed Wi-Fi.

Breakfast?
The Hotel Krone offers a fresh, charming breakfast every day from 7am to 10am. In the basement you will find our buffet with a selection of rolls, pretzels, (chocolate) croissants, sausage, chees, jam and honey. In addition, you habe the opportunity to start your day freshly fortified with muesli and boiled eggs.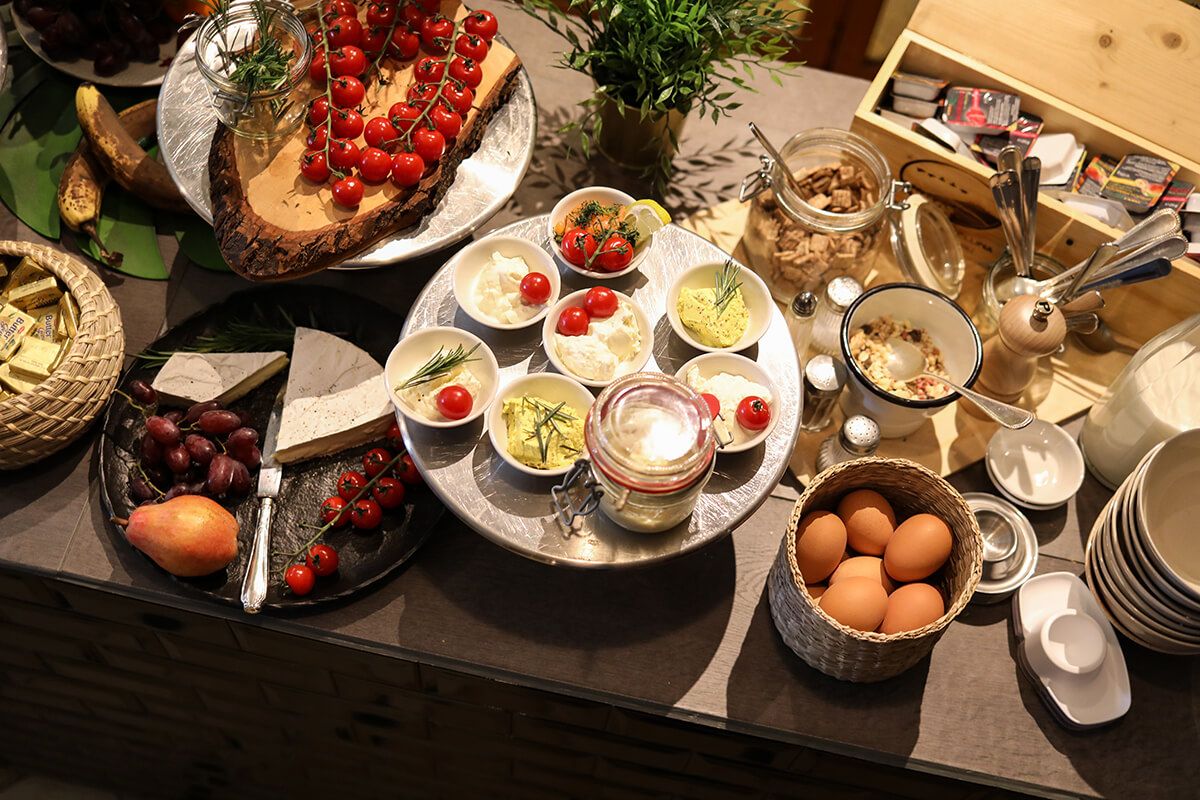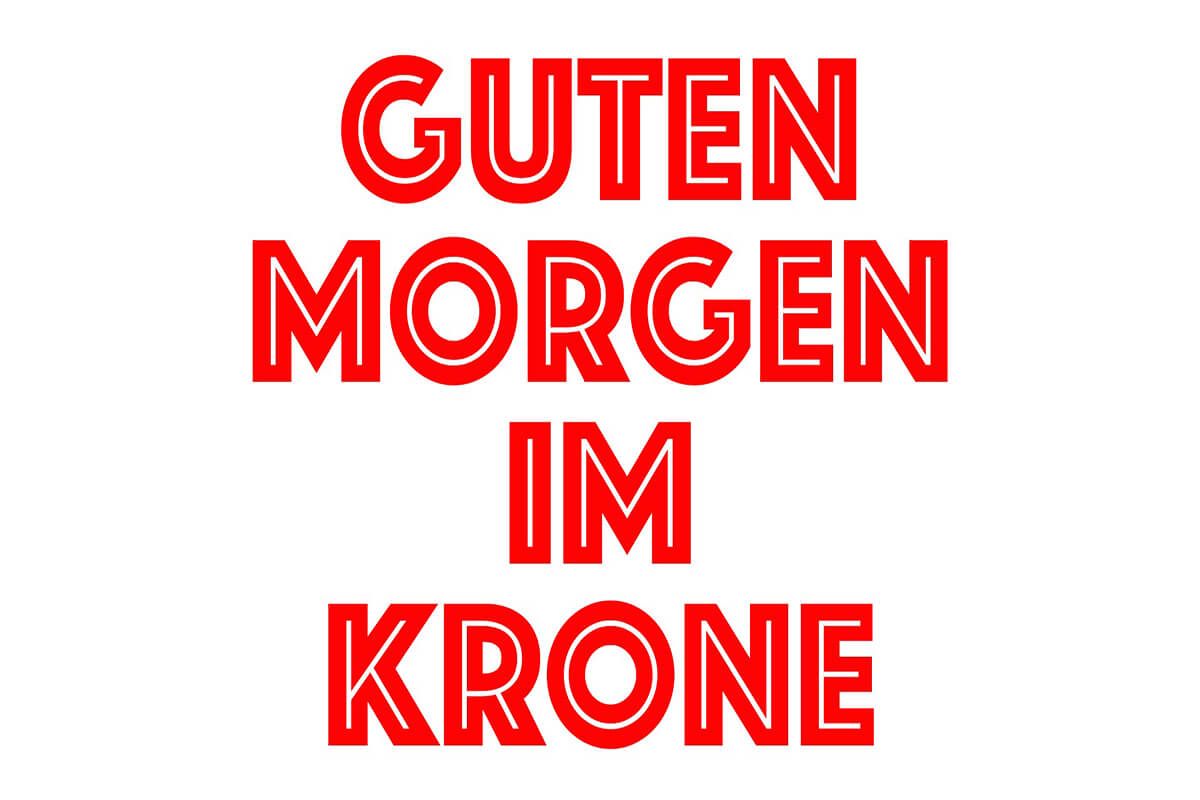 Check-in & -out?
Our reception staff will be happy to help you every day from 7am to 10.30pm. The hotel check-in is possible daily from 3 pm. If you wish an earlier check-in, so please ask us in advance by phone or email. Check-out is possible until 11am daily. Similarly, a late check-out is possible until 2.30pm, for which we charge 50 € per room.
Should your arrival be delayed, you can of course check in after our regular reception opening hours at 10.30pm. Please inform us in advance, so that we can deposit your room card in our outdoor safe in front of the door. You will receive a code from us with which you can open the safe on arrival and take your room key and information material to the hotel.
Extra beds & baby cots?
For children and babies, we will gladly provide you with an extra bed or baby cot. Please inform our staff in advance by phone or e-mail, so that we can prepare your room accordingly.
Babies and children up to four years are welcome to sleep in the parents' bed free of charge or receive a free cot on request.
For extra beds we allow us to charge 30 € per night regardless of the age of the child.
PETS?
Dogs are allowed on request and cost 10 € per night per room. You´ll get a romm with parquet which undergoes a special cleaning after your departure.