Designhotel
The Theresienwiese not only attracts visitors during the Octoberfest. The stylish design hotel Krone offers a fantastic view of one of the most famous squares in Munich all year round. Enjoy a modern ambience in an impressive city villa from the Wilhelminian era - tradition and modernity under one roof.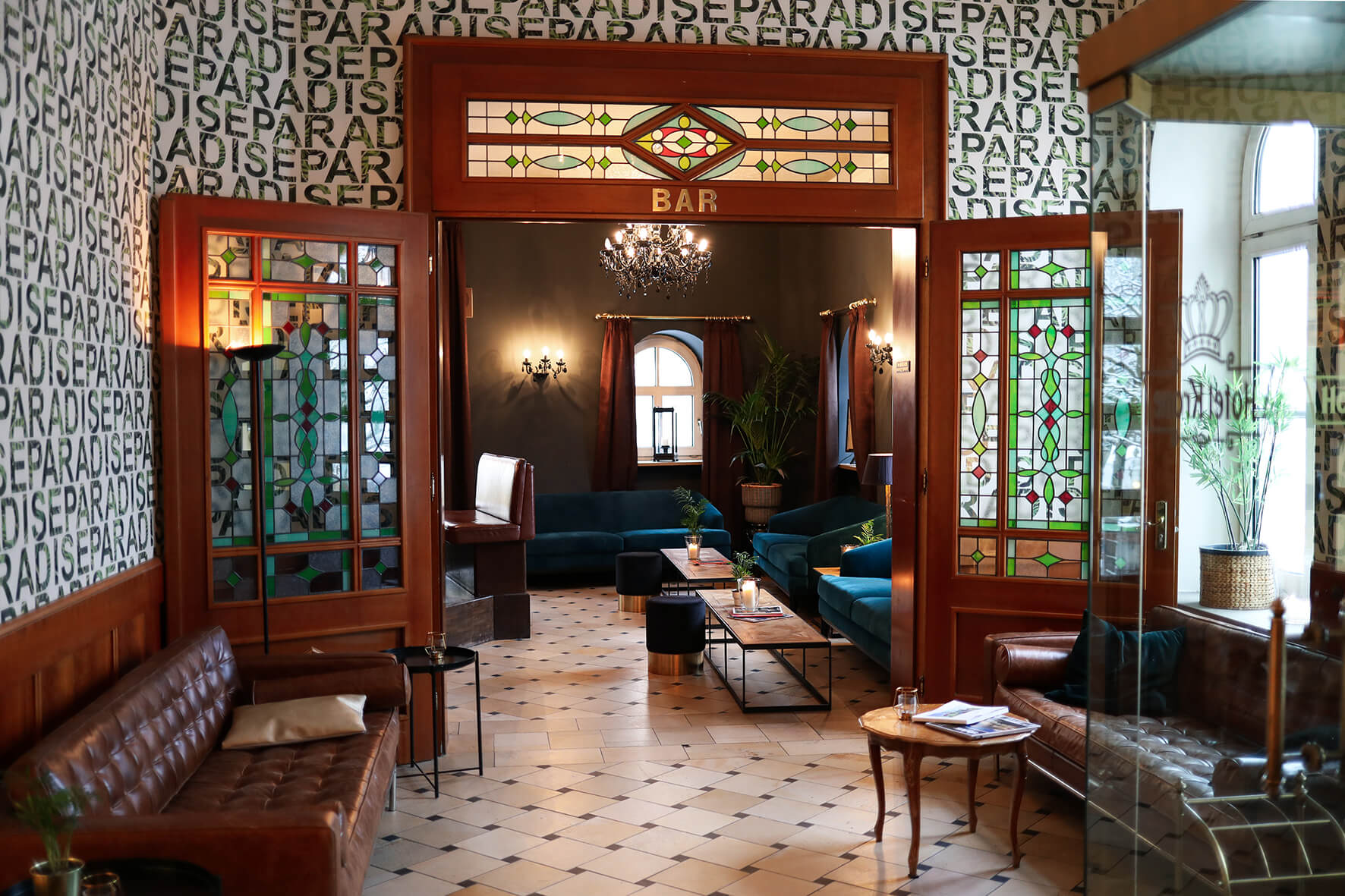 The rooms invite you to linger with comfort and charm and make your stay in Munich an experience. The modern design extends from the lobby and the bar area to the rooms on each floor to the impressive suites and the rooms upstairs with balconies and a wonderful view of the Theresienwiese.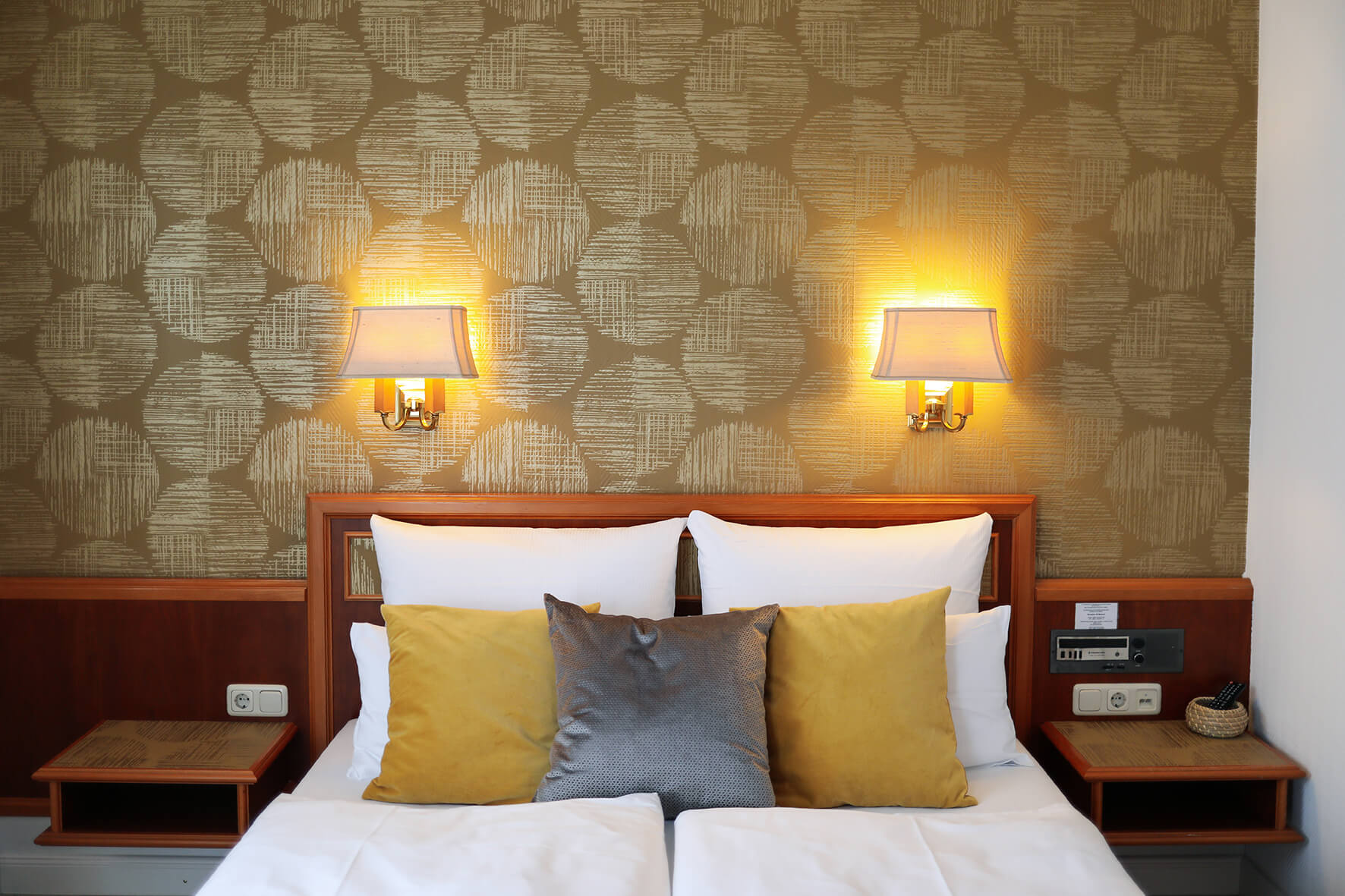 "Comfortable, super-stylishly furnished and with retro charm." - this is how the design of the Hotel Krone is described by guests (Source: Tripadvisor). The rooms are as unique as the guests. Students from the Munich Academy of Fine Arts designed individual styled rooms, bringing the sleepy city villa into the 21st century. The newly designed rooms were integrated into the time-honored walls and form a successful contrast between tradition & modern, retro & future, old & new - exactly like the city of Munich itself.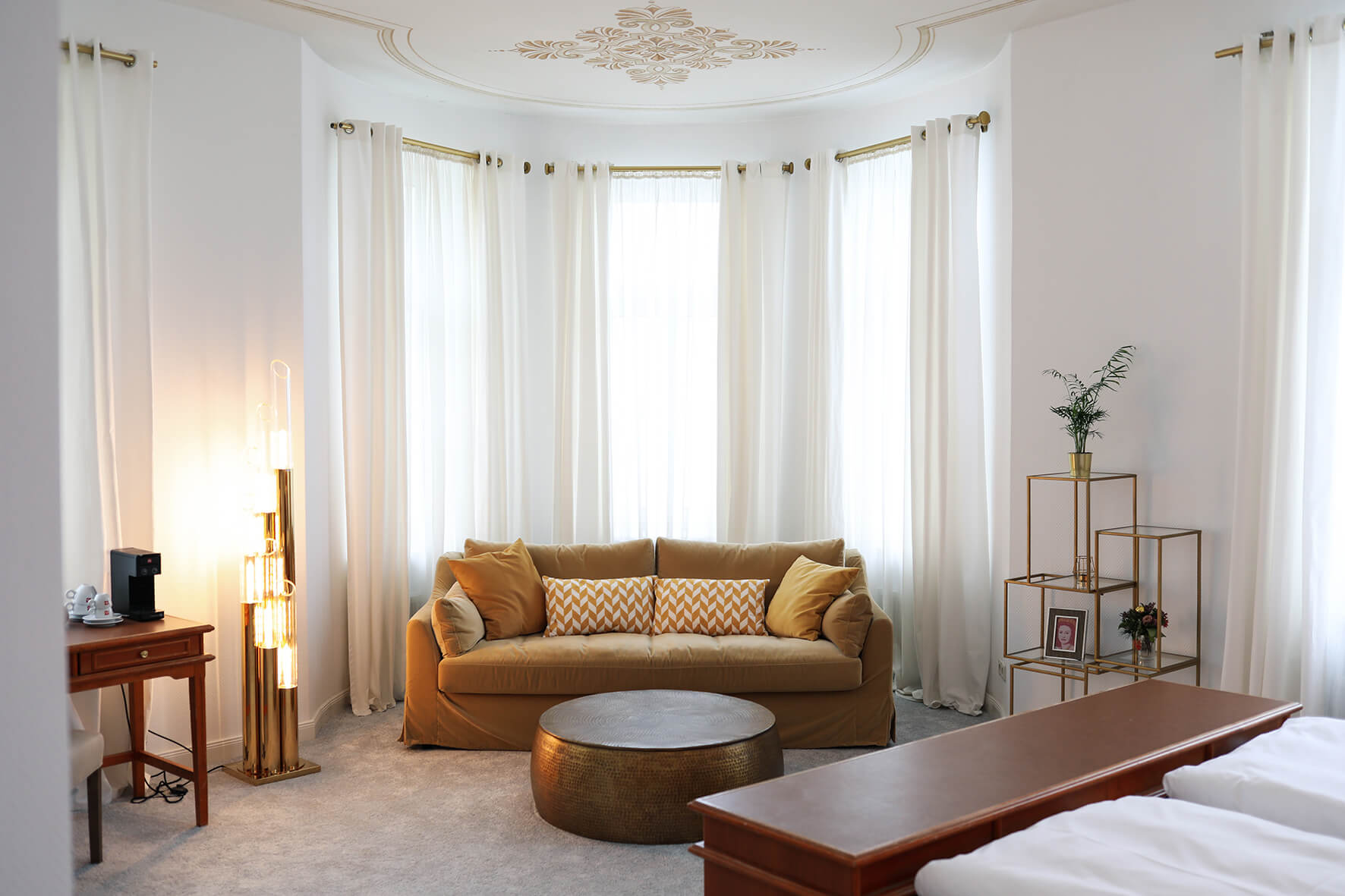 But the Hotel Krone not only attaches importance to modern design, timeless ambience and trendy accents. Of particular note is the personal service, which is a part of every guest. In addition to the rooms, the bar invites you to linger. Enjoy fruity cocktails or strong drinks and end exciting days in the Bavarian capital.