Showroom
Each of our showrooms is sophisticated and elegant, to be seen and seen, offering generosity, light and space - for reflection and work, to celebrate and relax.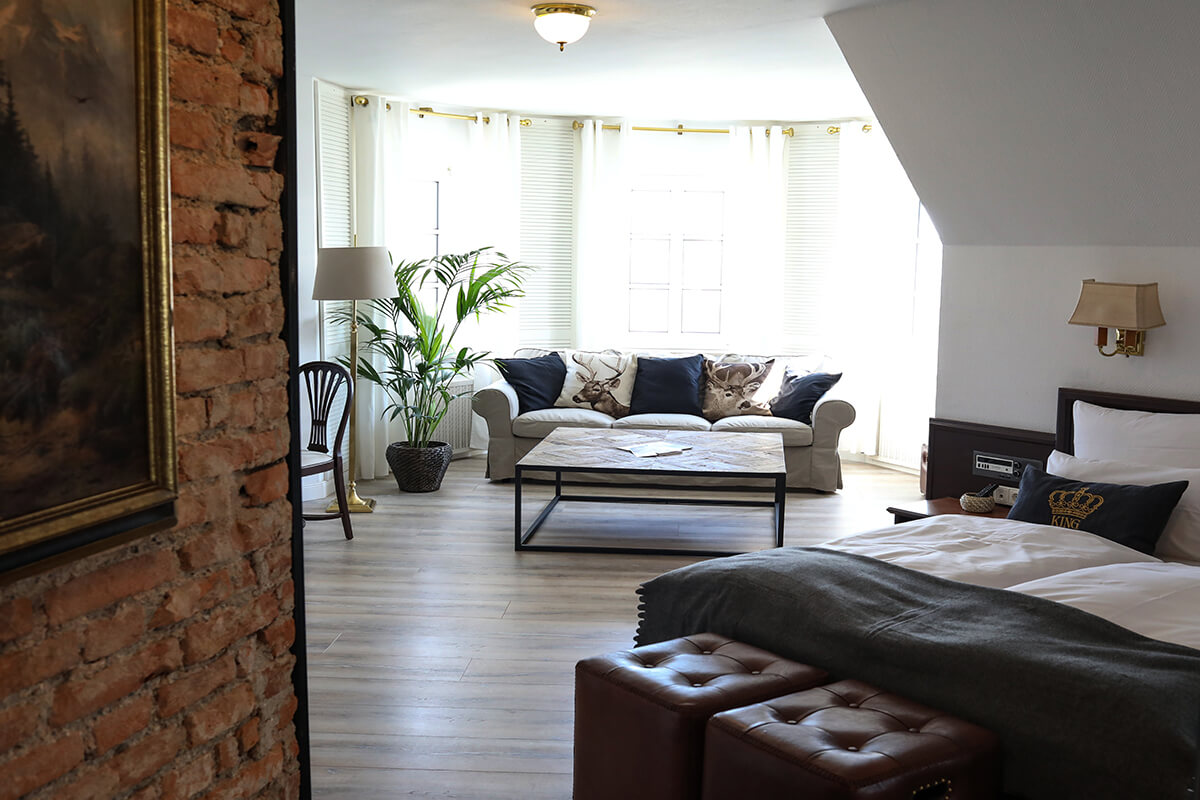 The Paulaner Zwickl Showroom lives up to its promise and greets the guest with a bulging Zwickl Beer Bar. A cold Zwickl beer is never more than a few steps away. As in all rooms of the hotel in this showroom much emphasis has been placed on the small details, without neglecting the comfort. The living and working area with the large, comfortable couch, a stylish coffee table and desk is flooded with light and offers thanks to the bay window very much light and warmth. The view over the Theresienwiese is wide and wonderful and shows Munich from its most beautiful side.
Already Ludwig II - King of Bavaria was taken with him: the swan. In paintings, chandeliers and porcelain - everywhere in the Bavarian castles of Ludwig II are swans as motif. So what could be better than dedicating a showroom to the favorite animal of the Bavarian King? The Swan Showroom is characterized by a large painting of the graceful animal over the white, soft duvet. Contrary to the light curtains and walls, the majestic gold furniture stands out.
All our showrooms are characterized by simple elegance. Spacious, stylish and inviting living! In addition to individual luxury, the rooms offer:
Area: approx. 30 sqm
42 inch flat screen TV
In-room safe
Spacious wardrobe
Shower tray
Hair dryer
Coffee machine