Top secret hotel
A hotel is an insider tip when you feel at home as soon as you enter the entrance area. That was precisely the goal of the Hotel Krone and we have consistently managed to implement it. Since the reopening in autumn 2018, we have been able to welcome many guests again and again.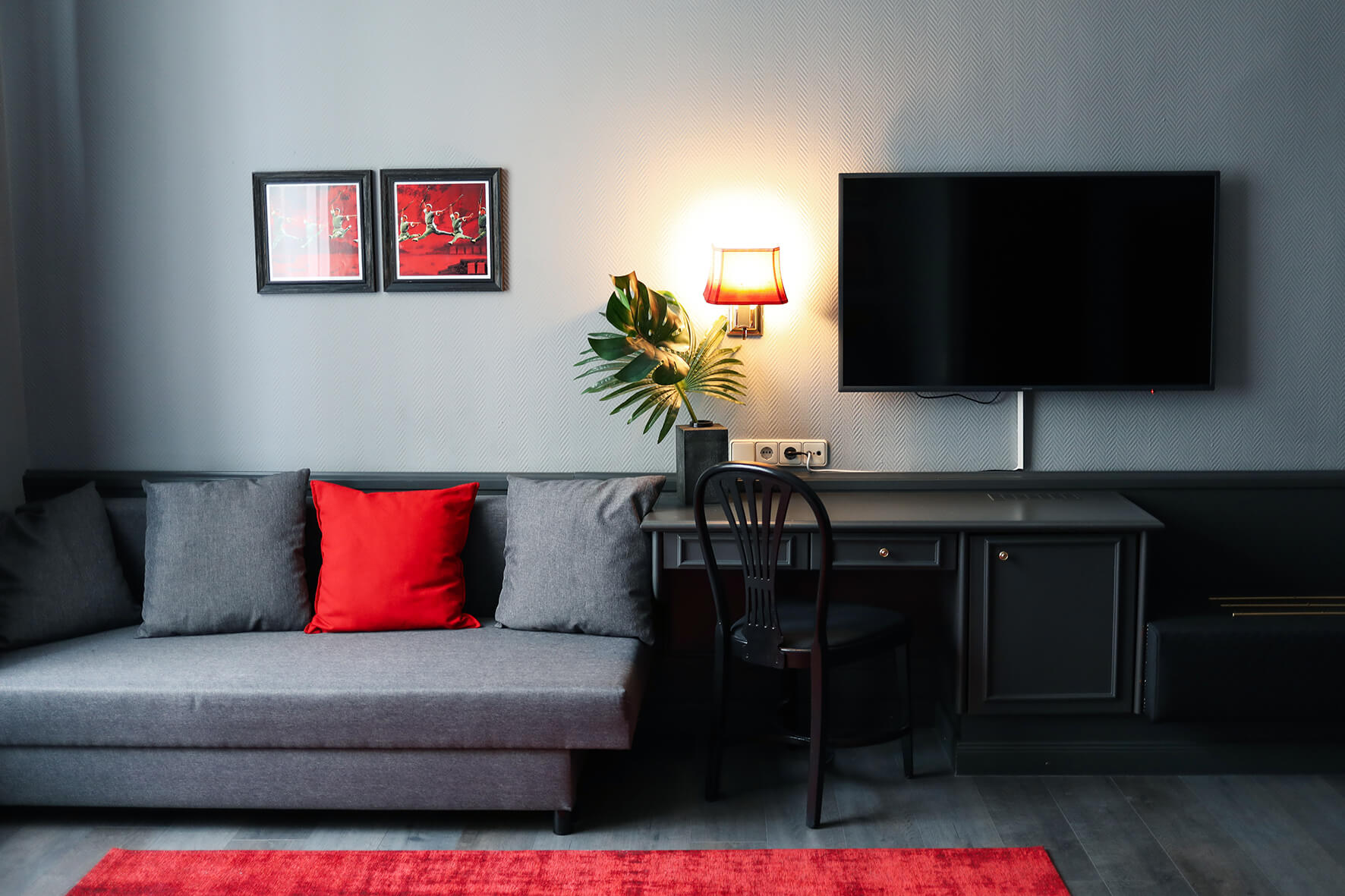 One reason to choose the charming hotel in the city villa located at the Theresienwiese as accommodation for the next Munich trip is the combination of history and modernity throughout the hotel. The old walls and modern furnishings carry the feeling of home from the lobby into the rooms. No room is like the other - just like our guests. Individuality is very important at the Hotel Krone. There is a lot to discover in one of Munich's most beautiful insider tips.
Some rooms were designed by students of the Munich Academy of Fine Arts and are masterpieces of their kind. You don't just spend the night in any hotel room in Munich - you sleep in our Zwickl Suite or our Swan Suite or the Camouflage Room. If you want it a little less, you will certainly like the charm of the Asia room, which creates a pleasant and metropolitan ambience with the subtle walls and floors and the red color accents.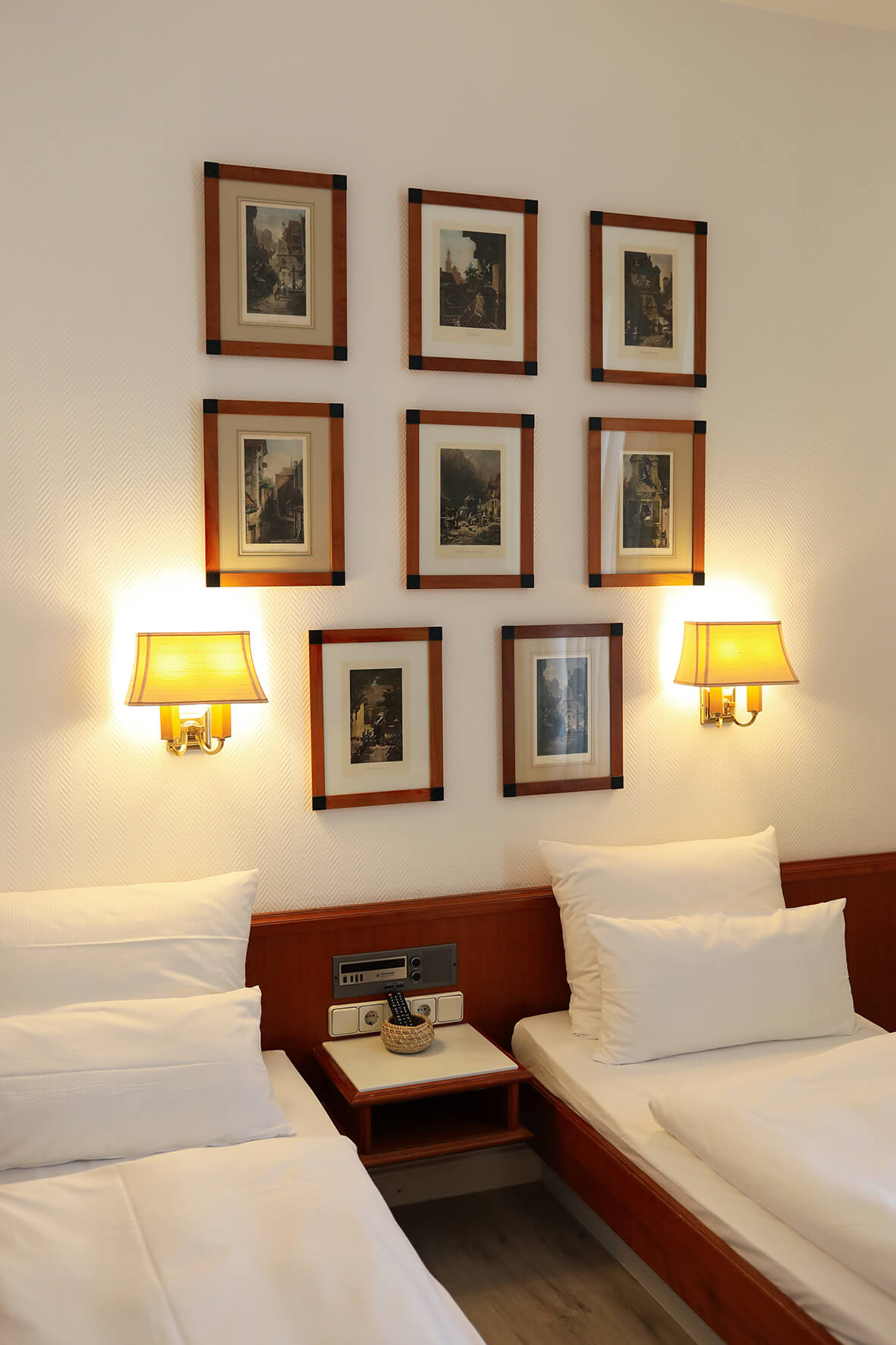 Don't settle for just any hotel! The Hotel Krone is the first point of contact for those who are looking for something special. The extraordinary.