Trendy Twin
Boredom? Not with us! Our five Trendy Twins are equipped with two separate beds in one room and are all as individual as our guests.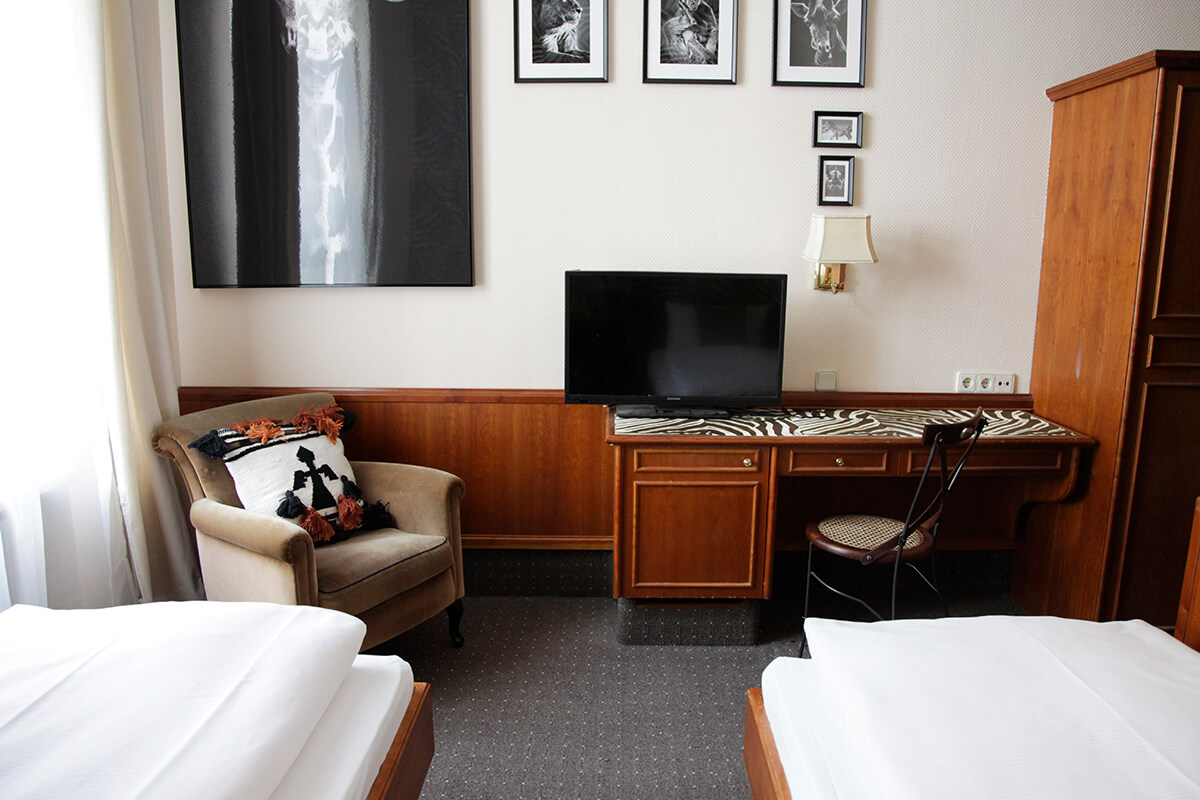 The most important facts at a glance:
• Area: approx. 15 sqm
• Flat screen TV
• In-room safe
• Spacious wardrobe
• Shower tray
• Hair dryer
The Hotel Krone an der Theresienwiese is in the thick of things during the 16 days of Oktoberfest and proud host of legendary after-Oktoberfest parties. The rest of the year, the hotel in the Westend is quiet, tranquil, casual and trendy. Some of the rooms were given to students of the Munich Academy of Fine Arts and turned into unique works of art according to their ideas.
After a long day at the fair, exciting sightseeing or an extensive shopping tour in the center of Munich, you and your companion can fall into the comfortable beds and enjoy a relaxing sleep. The rooms are aligned to the side street and very quiet. The double rooms with separate beds are designed with great attention to detail and offer additional seating and practical storage space.